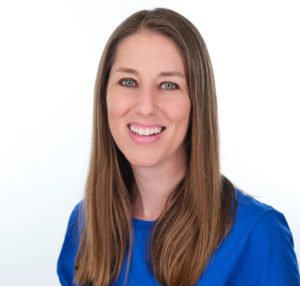 Tawny Alonzo is the Director of Training with TIXS. A graduate of Texas A&M University, she has blended careers in higher education and law enforcement to address issues of sexual misconduct on college campuses. As a police officer in the Dallas area, Tawny took an interest in working with victims of sexual assault, child abuse, and domestic violence. She immersed herself in trainings on trauma-informed interviewing, violence against women and children, as well as community approaches to prevention. This passion led to a jump into higher education and the world of Title IX.
She previously served as a Title IX Investigator at Texas Woman's University, Director of Violence Prevention at Southern Methodist University, and Title IX Program Manager at UT Southwestern Medical Center. Her areas of expertise include conducting compliant investigations, creating dynamic student and employee trainings, and building holistic campus violence prevention programs.
In her role with TIXS, she is responsible for the creation of custom training for secondary and postsecondary institutions, planning and implementation of regional and national trainings and conferences, consultation on special topics such as prevention education, advocacy, LGBTQ+ issues, bystander intervention, and athletics. Tawny also provides support in Title IX investigations and report-writing. Tawny is a training instructor for TIXS, specializing in investigations, athletics, prevention, and response.
Certified Title IX Investigator and Prevention Educator
Clery Act Training Certification
Former Texas Commission on Law Enforcement (TCOLE) certified Peace Officer
National Association of Behavioral Intervention and Threat Assessment (NABITA) Certification
Specialized training in Forensic Interviewing and Trauma Informed Interviewing techniques
M.S. in Educational Administration, Texas A&M University, May 2006

Specialized Cohort of Student Affairs Administration in Higher Education

B.S. in Interdisciplinary Studies, Texas A&M University, May 2004

Specialization in Middle Grades Math and Science
Professional Associations
Texas Title IX Consortium, Founding Member
Aligning Response: Building Partnerships Between Title IX Administrators and Campus Police (April 2023), Co-Presenter for the End Violence Against Women International (EVAWI) 2023 Annual Conference
Level I – Title IX Informal Resolution Facilitator Training – An Introduction to Title IX and Evaluating Cases for Informal Resolution Suitability Sessions, (2023) Title IX Solutions, LLC
Navigating Title IX Sexual Harassment in K-12 Schools, Reports of Sexual Harassment, Institutional Response to Sexual Harassment, Notice of Allegations and the title IX Investigation, Title IX Decision-Making Processes, Informal Resolution Options, title IX Personnel, and Confidentiality Sessions (2023), Title IX Solutions, LLC
Title IX Investigator Training, Hosted by Southwestern Adventist University – Regional Training (August 2023)
Level I: Title IX Decision-Maker Training, Evaluating Policy Violations (2023)
Level I: Title IX Investigator Training, Investigative Interviews (2022)
Title IX in Motion, Emphasizing Support and Prevention: A New Direction for Title IX (2022)
Emphasizing Support and Prevention: A Different Direction for Title IX (August 2022), Title IX Solutions, LLC
A Return to In-Person Interviews: A Conversation with TIXS Investigators, Title IX Solutions, LLC (July 2022)
Reimagining Your Title IX Website (July 2022), Title IX Solutions, LLC
Building a Winning Title IX Team (June 2022), Title IX Solutions, LLC
Beyond Checking the Box: A Prevention Education Webinar (June 2022), Title IX Solutions, LLC
Title IX, Athletics & Inclusivity (April 2022), Title IX Solutions, LLC