Title IX in Motion
Level II: Comprehensive Title IX Training
An advanced and comprehensive training for Title IX administrators.
Pages of Downloadable Materials
Expert Course Instructors
In this pre-recorded training, Title IX experts focus on compliance, strategies for implementation, and applicable skills. Sessions highlight cornerstones of Title IX and specials areas of interest for practitioners.
Through Title IX in Motion, Title IX professionals may learn practical guidance for navigating Title IX via our easy-to-use and self-paced course platform. 
Purchase of Title IX in Motion includes:
Access to over nine hours of pre-recorded training sessions
Over 245 pages of downloadable program materials
Certificate upon Completion
Program materials to post publicly, as required under Title IX

For additional information, contact Title IX Solutions Training Director, Tawny Alonzo.
What Will You Learn?
Recognize potential changes to the Title IX Regulations and define possible paths foward

Identify strategies to prepare for each step of the Title IX process, including intake of complaints, investigations, informal resolution processes, and hearings

Identify nuanced approaches to investigations, hearings, and restorative justice processes and discuss unanticipated challenges for Title IX administrators
Explore risk-reduction strategies aimed at creating compliant policies and procedures
Why Choose This Training?
This training brings together a variety of Title IX experts with diverse backgrounds and experiences under the Regulations. As professional Title IX investigators, hearing officers, informal resolution facilitators, advisors, and policy specialists who have worked on cases under the 2020 Regulations, speakers ground their sessions in their own experiences. You'll also see different keynote speakers dive into a specific topic that is relevant and timely to Title IX administrators.
Who Should Use This Training?
This training is designed for anyone involved in the Title IX process, especially Title IX administrators. Title IX Coordinators, investigators, decision-makers, informal resolution facilitators, general counsel, advisors, and others interested in learning more about the realities of implementing the Title IX process also may benefit from this training.
Will I Receive a Certificate?
Yes, all attendees willl receive a Certificate of Completion. Attendees will also receive program materials to post publicly, as required under Title IX.
TITLE IX IN MOTION –
FULL SESSION DESCRIPTIONS
Learn more about what to expect during Title IX in Motion.
Session One: Title IX: A New Era
Speaker: Patrick B. Mathis, JD, LLM, MBA and Adrienne Mathis
In this introductory session, TIXS Co-founder Patrick B. Mathis, JD, and Executive Director, Adrienne Mathis, dive into the challenges, triumphs, and lessons learned from schools and court systems nationwide after implementing the 2020 Title IX Regulations for two years. They then highlight specific proposed changes to Title IX contained in the recently released Notice of Proposed Rulemaking which may alter the way every school approaches the Title IX grievance process.
Learning Objectives: Review key elements of the 2020 Title IX Regulations. Analyze lessons learned and best practices related to the Title IX grievance process. Examine the 2022 Notice of Proposed Rulemaking (NPRM) and highlight key proposed changes for Title IX practicitioners to consider amidst the Department of Education's open comment period for the NPRM. 
Session Two: Emphasizing Support and Prevention: A Different Direction for Title IX
Speaker: Tawny Alonzo
Upon review of the 2022 Notice of Proposed Rulemaking, it is clear that a greater emphasis is being placed on education, remedies, and support for those affected by sex-based discrimination and harassment. With a proposed shift from focus on the grievance process to more Complainant autonomy, inclusion of alternate resolution options, and robust education aimed at preventing the recurrence of discrimination, new frameworks can be built to think outside of the 2020 mindset. Join speaker Tawny Alonzo as she talks about this potential shift and the opportunities to address Title IX issues in creative ways. 
Learning Objectives: Learn more about the potential changes posed in the 2022 Notice of Proposed Rulemaking as they relate to prevention and support. Discuss opportunities to respond to complaints that fall outside the traditional grievance process. Highlight the importance of involving campus partners, new stakeholders, and a community approach to prevention efforts, education, and support for those affected by discrimination and harassment.
Session Three: The Road Less Traveled: Using Restorative Justice to Achieve a Resolution
Speaker: James W. Reeves, JD and C.J. Larkin, JD
Title IX regulations afford Complainants the opportunity to resolve issues using a variety of pathways. A one-size-fits-all approach is not tailored to the unique needs of Complainants seeking healing and justice via alternative methods. Our speakers will highlight the benefits of restorative justice practices and explore the opportunities Title IX professionals have in crafting resolutions designed to increase accountability and change behavior. 
Learning Objectives: Analyze the effectiveness of restorative justice practices through statistics. Understand restorative justice theory. Enumerate methods of informal resolution to reach a variety of outcomes. Learn when informal resolution is appropriate and apply to those cases.
Session Four: Plotting the Course: Title IX Investigation Preparation
Speakers: Elizabeth Abdnour, JD
A successful investigation begins well before the first interview is conducted. Elizabeth Abdnour, JD will walk participants through the step-by-step planning process necessary to ensure a seamless Title IX investigation from notice to hearing.
Learning objectives: Implement strategies to map out a Title IX investigation from scheduling interviews to decision-making and all steps in between. Leverage templates to record a comprehensive investigation plan. Discuss the investigation timeline to be cognizant of all steps requiring advanced planning. 
Session Five: Laying the Groundwork: The Importance of Pre-Hearing Strategizing
Speakers: Judge Patricia A. Riehl and Kenneth M. Chackes, JD
Much like planning for an investigation, anticipating the challenges of a Title IX hearing can mean the difference between a well-oiled machine and a disorderly disaster. The Honorable Patricia Riehl and Ken Chackes, JD prepare participants for the enormous, yet manageable, task of facilitating a live hearing.
Learning objectives: Understand the role of each individual involved in the pre-hearing meeting. Learn about how to conduct a productive pre-hearing meeting. Create a comprehensive strategy for reviewing the investigation report and file.
Session Six: Uncharted Territory: Navigating Live Hearings
Speakers: Judge Michael T. Jamison and Susanna Murphy, JD
Though the 2020 Title IX Regulations spelled out the hearing process for Title IX administrators two years ago, many have still felt uneasy about running a live hearing. Whether you have yet to conduct your first hearing, muddled through a few, or feel like you're starting to get the hang of things, our experts will provide guidance on following due process, questioning, and conducting a sound hearing. 
Learning objectives: Sharpen questioning skills by crafting clear questions and making determinations on relevance. Understand the procedural flow of the live hearing. Identify due process concerns and other issues experienced by Parties in a live hearing. Examine the role of the advisor in the hearing process. 
Session Seven: Risk Management and Litigation Analysis
Speaker: Whitney Dowdy, JD
Understanding your institution's policy, procedures, and the rights and responsibilities of all parties, as well as best practices to implement is critical.In this session, Title IX attorney Whitney Dowdy identifies specific areas of institutional risk under Title IX and proposes strategies to reduce that risk. She also examines current case law and discusses trends in Title IX litigation to help your school avoid similar outcomes.
Learning objectives: Identify potential exposures to risk which may be created by confusing or poorly-written policy, explore risk-reduction strategies aimed at creating compliant policies and procedures, and study high-profile cases to illustrate potential litigation which may arise from ignored or unanticipated risks.
Session Eight: Speaker Roundtable 
Our experts assemble one final time to address specific questions and concerns, share lessons learned, and present ideas to help you feel confident in your role.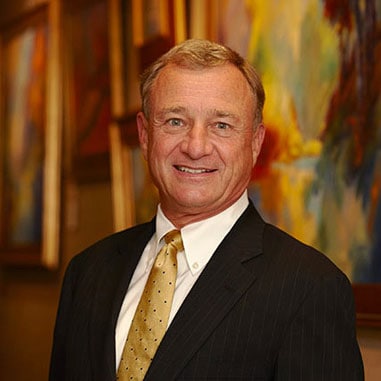 PATRICK B. MATHIS | Founding Member
With over 30 years of legal experience, Patrick Mathis is a Founding Member of TIXS as well as a shareholder of Mathis, Marifian & Richter, Ltd. (MM&R), a law firm based in Southern Illinois and St. Louis, Missouri. As a certified Title IX investigator, Patrick has advised clients on a wide variety of legal issues, he has a developed awareness of the broad implications of incidents which may affect victims, alleged assailants, and educational institutions. With that understanding, he can work with colleges, Title IX Coordinators, school counsel, and TIXS investigators to develop a comprehensive understanding and approach to addressing the issues which arise in incidents of alleged sexual assaults to ensure prompt and equitable resolutions. Patrick also coordinates the training of our investigators regarding the legal aspects of Title IX, DOE guidelines, state law issues, and related areas. He is a training instructor for TIXS, specializing in the Title IX Regulations, compliance, and issues related to sexual assault affecting students studying abroad. On June 10, 2021, Mr. Mathis submitted oral public comments to the United States Department of Education at the Office of Civil Rights Public Hearing Regarding Current Title IX Regulations.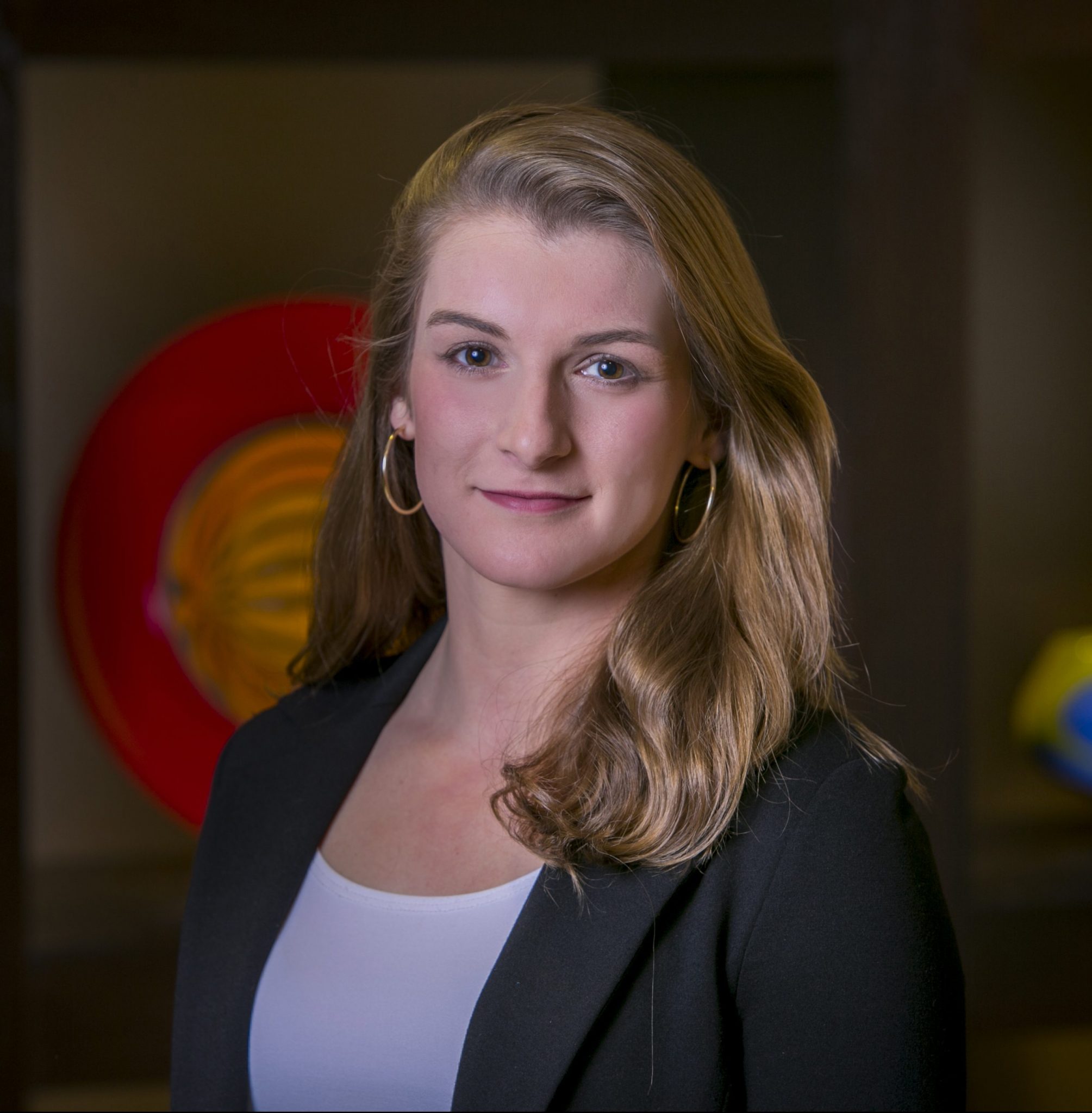 ADRIENNE MATHIS | Executive Director
Adrienne spearheads Title IX Solutions' daily operations and consulting services. She works one-on-one with Title IX Coordinators at client universities to interpret federal and state sexual harassment statutes and advise universities on best practices for implementing the Regulations. She also works closely with Title IX Solutions professional investigators, hearing officers, informal resolution facilitators, and advisors to facilitate the provision of Title IX services to client universities. A Title IX policy expert, Adrienne also drafts sexual misconduct policies for colleges and creates guidebooks and templates for Title IX administrators. Adrienne is a training instructor for TIXS, specializing in the implementation of Title IX, investigation planning, and strategies for responding to incidents of sexual assault of U.S. students abroad.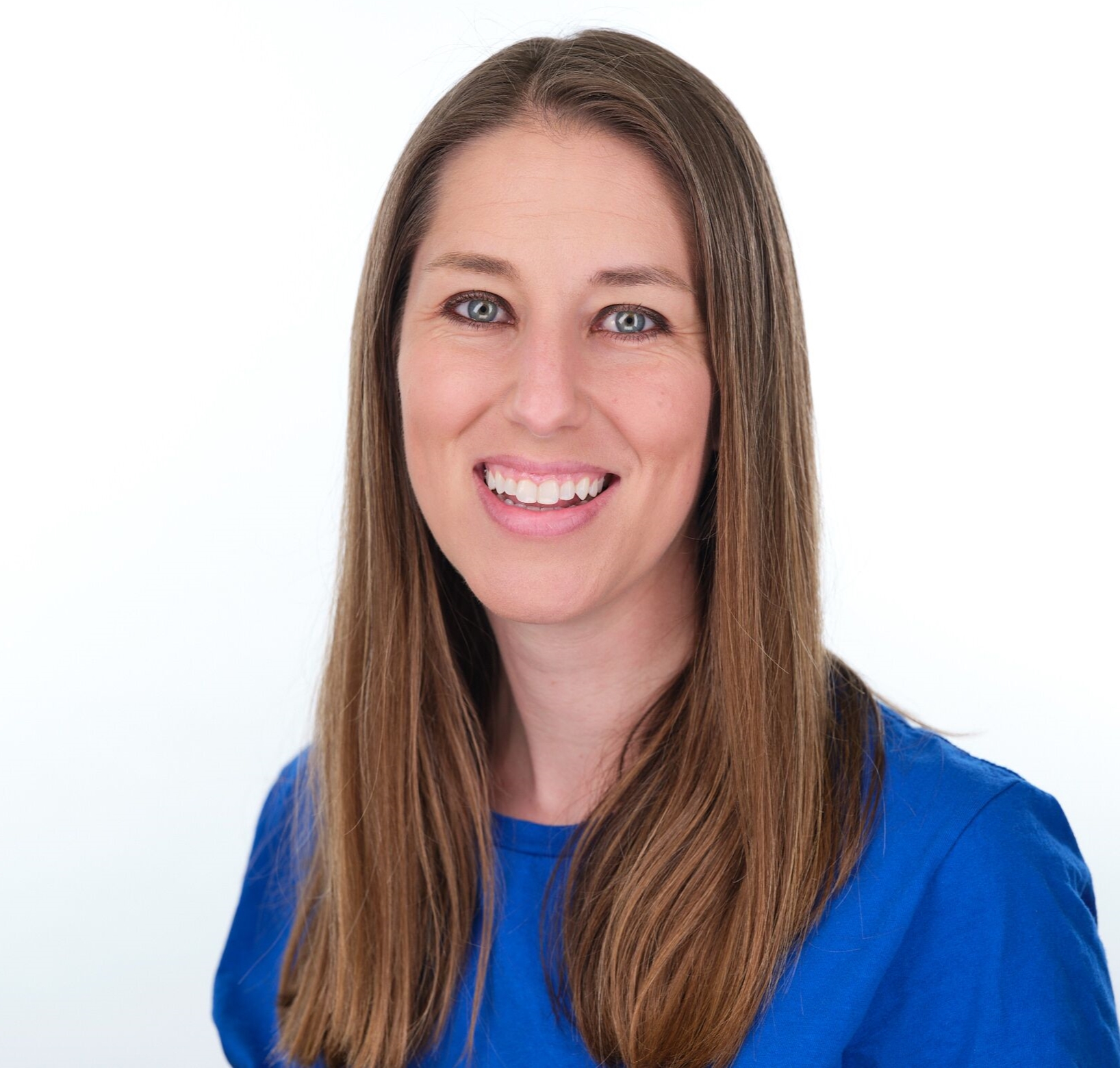 TAWNY ALONZO | Director of Training
A graduate of Texas A&M University, Tawny has blended careers in higher education and law enforcement to address issues of sexual misconduct on college campuses. Tawny took an interest as a police officer in working with victims of sexual assault, child abuse, and domestic violence. She immersed herself in trainings on trauma-informed interviewing, violence against women and children, as well as community approaches to prevention. This passion led to a jump into higher education and the world of Title IX. She previously served as a Title IX Investigator at Texas Woman's University, Director of Violence Prevention at Southern Methodist University, and Title IX Program Manager at UT Southwestern Medical Center. Her areas of expertise include conducting compliant investigations, creating dynamic student and employee trainings, and building holistic campus violence prevention programs.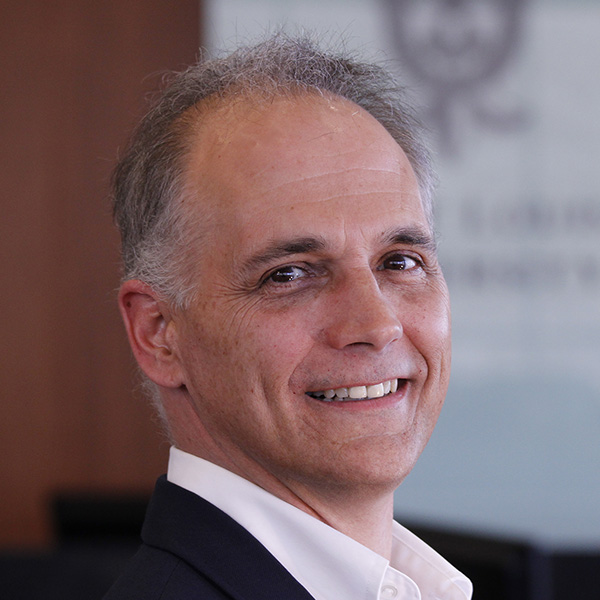 JAMES W. REEVES, JD LLM | Independent Decision-Maker & Informal Resolution Facilitator
Jim Reeves has been a mediator for over 30 years. He provides mediation, facilitation, and conflict management services to individuals, businesses, and not-for-profit organizations in business and legal disputes, general tort liability, medical malpractice, products liability, condemnation, family business issues, partnership disputes, and general business and commercial disputes. Jim also has expertise convening multi-party processes to resolve legal, organizational, community, and public policy disputes, and has worked as a facilitator in restorative justice processes including victim-offender dialogues and restorative justice circles. Prior to focusing his practice in dispute resolution, Jim was a litigation attorney for 20 years. He has also held executive management positions in corporate and small business environments. He is a Lecturer in Law at Washington University in St. Louis where he teaches several ADR courses, including Negotiation, Mediation Theory & Practice, and Multi-Party and Public Policy Dispute Resolution. He was also an adjunct professor of law at St. Louis University where he taught Civil Practice and Negotiation. He is licensed to practice law in Missouri, Illinois, and Colorado.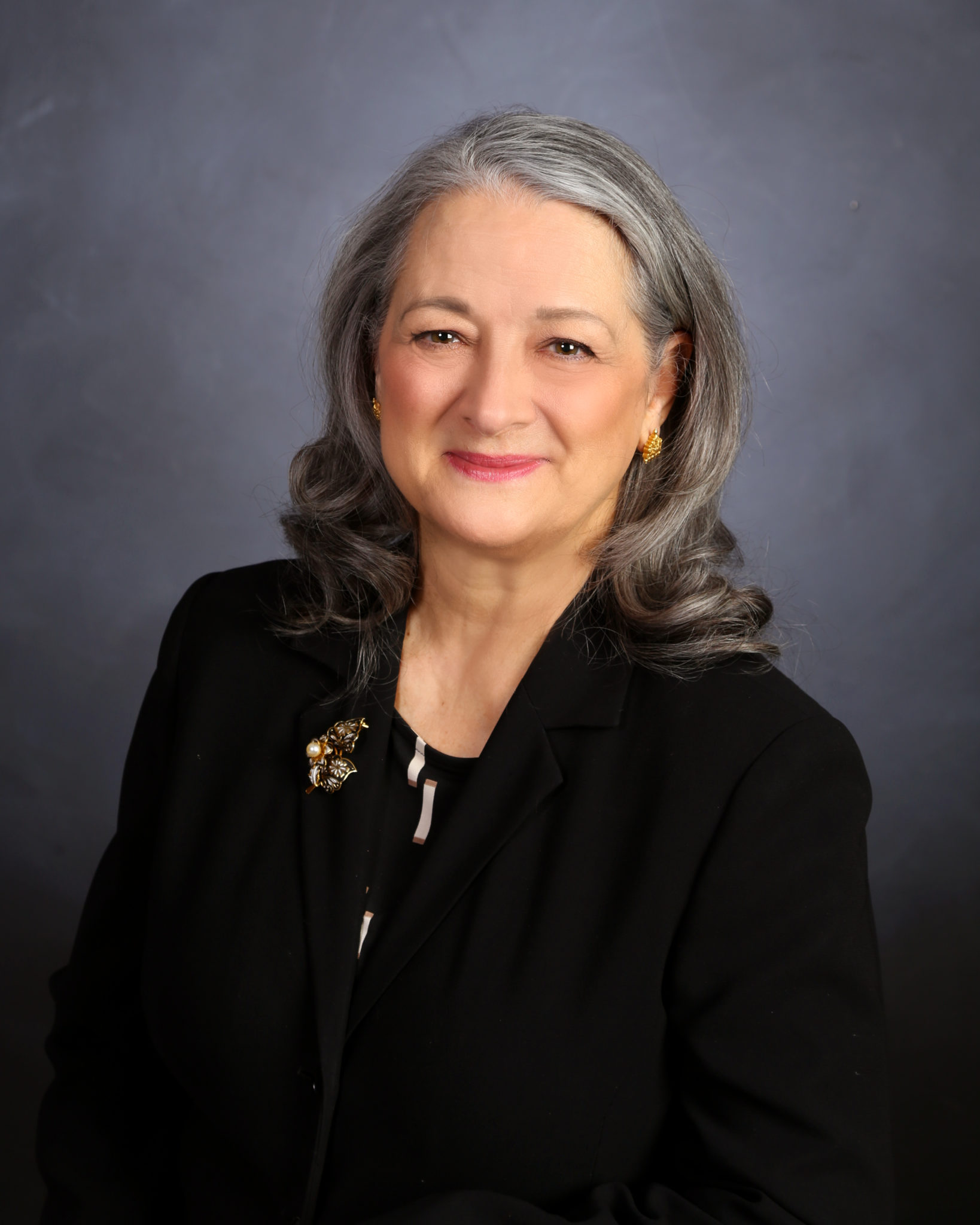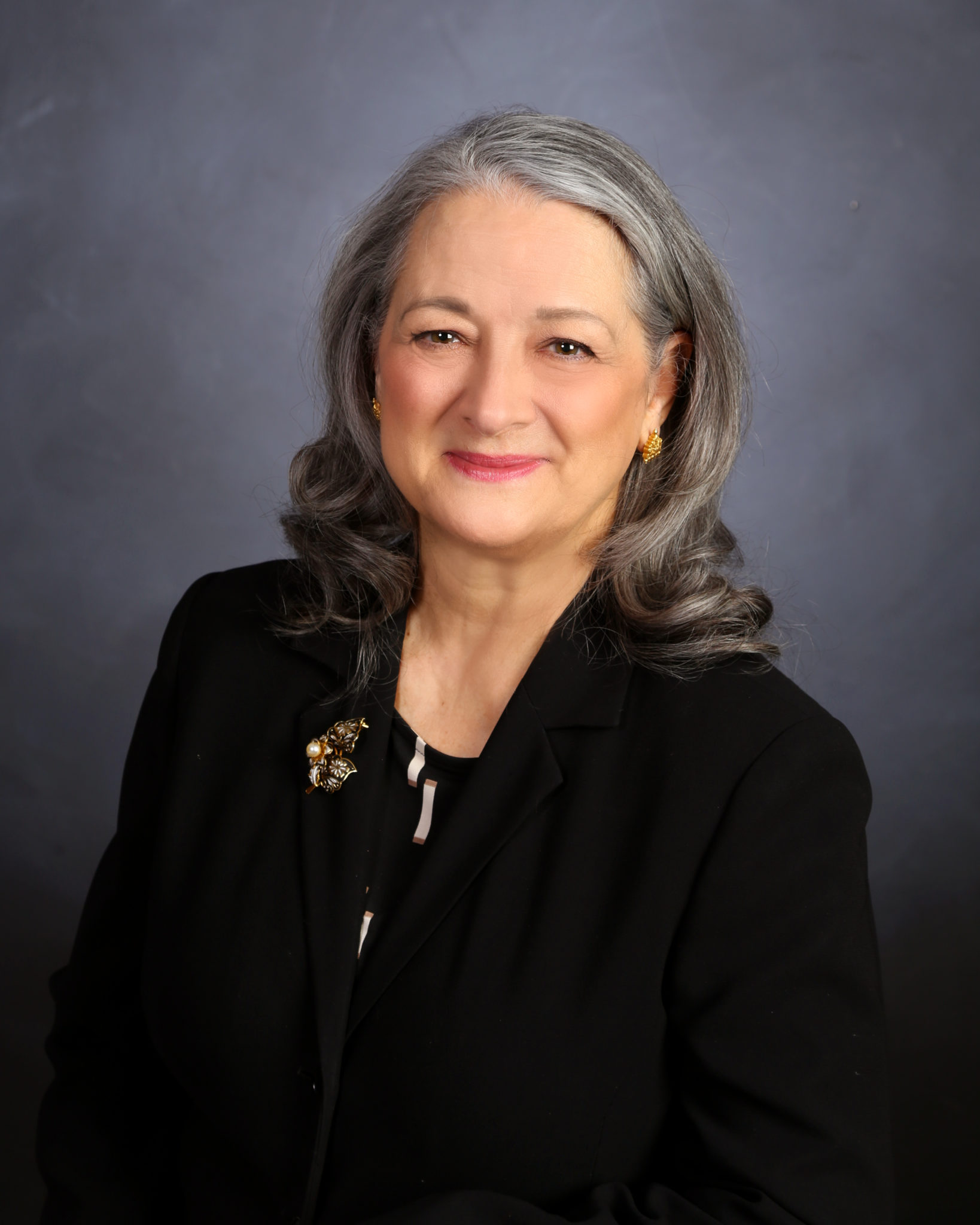 C.J. LARKIN, JD MA | Independent Decision-Maker & Informal Resolution Facilitator
C.J. Larkin has over 30 years of experience as an attorney, mediator, arbitrator, meeting facilitator, trainer, and educator. She provides mediation, arbitration, meeting facilitation, and training services, and has provided 40-hour mediator training to attorneys, managers, and government officials nationally and internationally. C.J. is a mediator/arbitrator on the panel of USA&M St. Louis and a partner in Dispute Resolution Professionals in Denver. She has also taught negotiation, mediation, and arbitration, and has supervised law students providing mediation services for over 20 years.
ELIZABETH ABDNOUR | Investigator & Advisor
Elizabeth (Liz) Abdnour is an experienced civil rights and employment attorney. She represents students and provides investigative, consulting, and training services to educational institutions, groups, and nonprofits of all sizes. After a career in legal services, where she learned how to advocate for underserved clients from a trauma-informed perspective and supervised a law school practice clinic, Liz transitioned into higher education where she spent three years in the civil rights office at a large and grant university. Liz then opened her own law and consulting practice where she now serves both individual and institutional clients. The combination of Liz's legal experience and her years as an investigator and equity coordinator give her unparalleled expertise regarding educational institutions' obligations with respect to civil rights and Title IX response.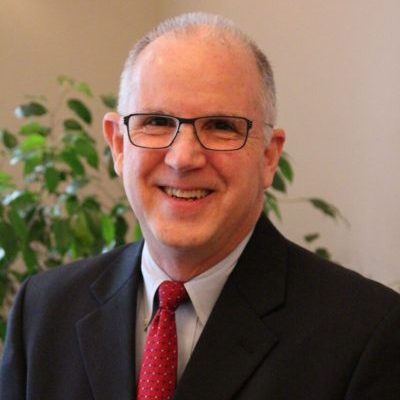 KENNETH M. CHACKES, JD | Independent Decision-Maker & Informal Resolution Facilitator
Ken Chackes has extensive experience as a mediator and hearing officer. Ken served as a mediator in over 175 cases over the last 20 years, primarily in the areas of education, employment and civil rights. He also served as a hearing officer in numerous contested education cases, involving students in elementary and secondary schools. Ken is a qualified mediator and hearing officer for the Missouri Department of Elementary and Secondary Education. He is also a mediator for the U.S. Equal Employment Opportunity Commission; the U.S. District Court, Eastern District of Missouri; and the Circuit Courts for the City and County of St. Louis. Ken has significant litigation experience, specializing in sexual abuse, education law, employment discrimination, disability law, civil rights, and other civil matters. His involvement under Title IX includes having served as a hearing officer in four cases, three of which the parties resolved their differences in informal resolution following the prehearing conference, and also having served as an appellate officer in two other cases. Ken also has been a frequent speaker and author regarding legal rights and civil litigation for numerous community organizations and professional organizations.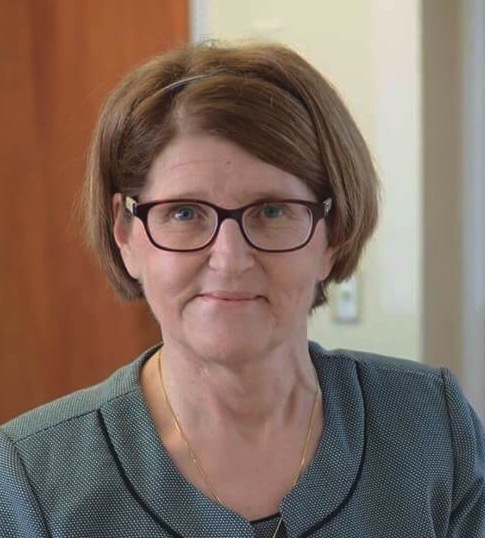 JUDGE PATRICIA A. RIEHL | Independent Decision-Maker & Informal Resolution Facilitator
​The Honorable Patricia Riehl is a retired Missouri Circuit Judge from the 23rd Judicial Circuit, Hillsboro, Missouri. Judge Riehl has held the positions of municipal judge, commissioner, associate circuit judge and circuit judge during her career. She is an experienced Title IX hearing officer and appellate officer and has appeared at various conferences as a Title IX speaker. She is most noted for her work in restorative justice having implemented and managed five different problem-solving courts during her tenure on the bench. Judge Riehl has previously served as a hearing officer for local municipalities regarding personnel disputes and was appointed a disciplinary hearing officer for the Missouri Supreme Court. She is currently working as a mediator and arbitrator for United States Arbitration & Mediation (USA&M).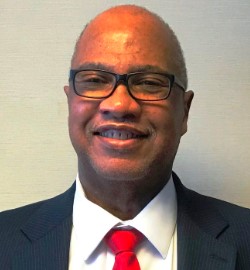 JUDGE MICHAEL T. JAMISON | Independent Decision-Maker & Informal Resolution Facilitator
After 22 years on the bench, the Honorable Michael T. Jamison retired as a Circuit Judge for the State of Missouri. He is a mediator with United States Arbitration & Mediation (USA&M). Judge Jamison is an adjunct professor for St. Louis Community College. He has taught business law, employment law, contracts and administrative law, as well as economics. From 1994 to 1997, he engaged in the corporate practice of law as an Associate General Counsel in the Labor Law Section of the Legal Department of Anheuser-Busch Companies. Prior to then, he was employed as a field attorney, trial specialist with the National Labor Relations Board, where he handled numerous unfair labor practice investigations and litigation.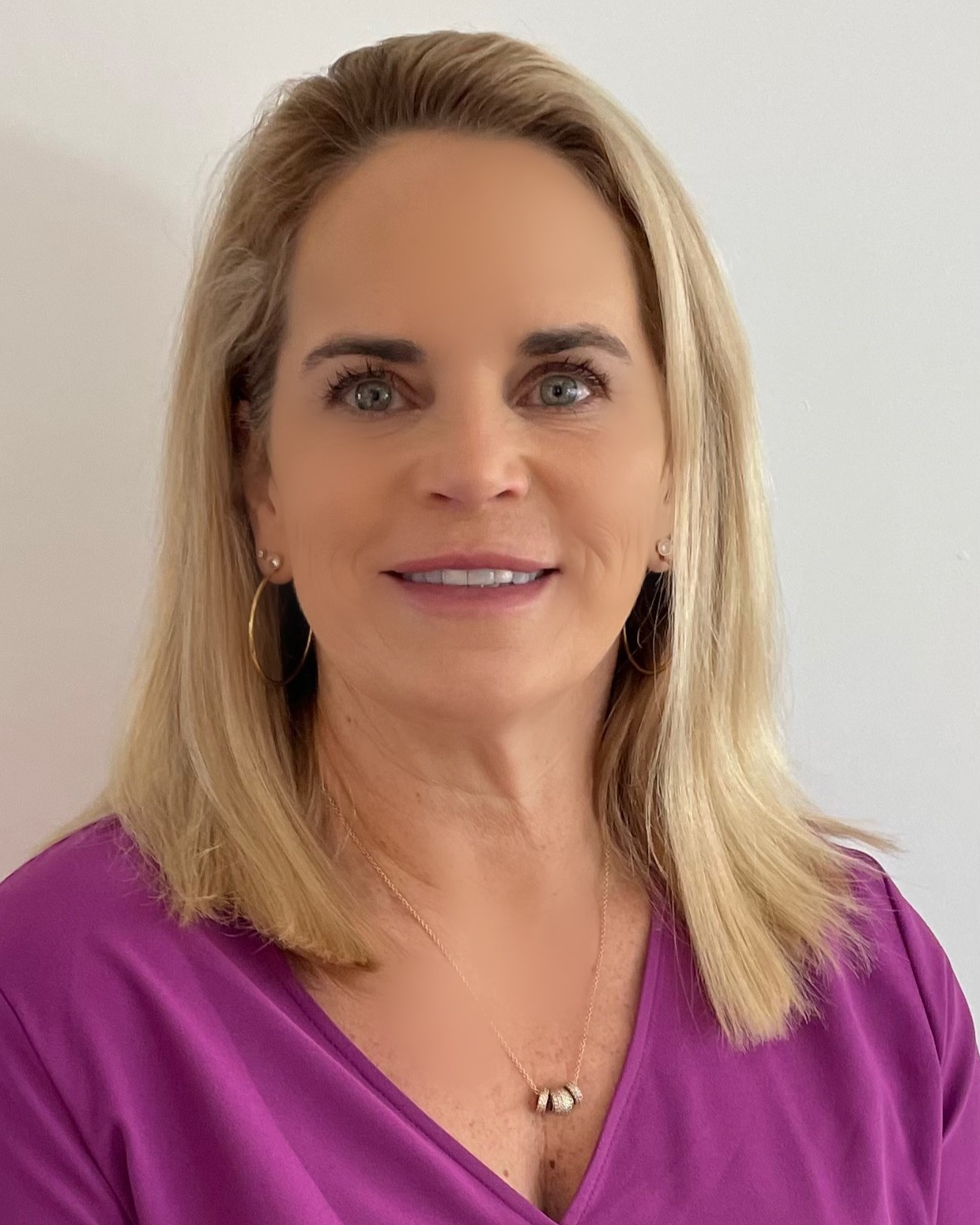 SUSANNA MURPHY, ESQ. | Advisor & Investigator
Susanna Murphy began her work as an independent Title IX advisor and investigator after 20 years of legal experience, first as a trial attorney and then as an investigator, in the criminal justice system. Susanna serves as an advisor for both complainants and respondents, as well as an independent investigator. She also has testified as an expert witness on Title IX investigations and provided educational prevention programming to private secondary schools and college and university organizations. Throughout her career, Susanna has put respect, discretion, objectivity, attention to detail and professionalism as her top priorities in every Title IX case. She is mindful of the sensitive nature of these kinds of allegations and is skilled at making parties and witnesses as comfortable as possible while discussing topics of a very sensitive nature.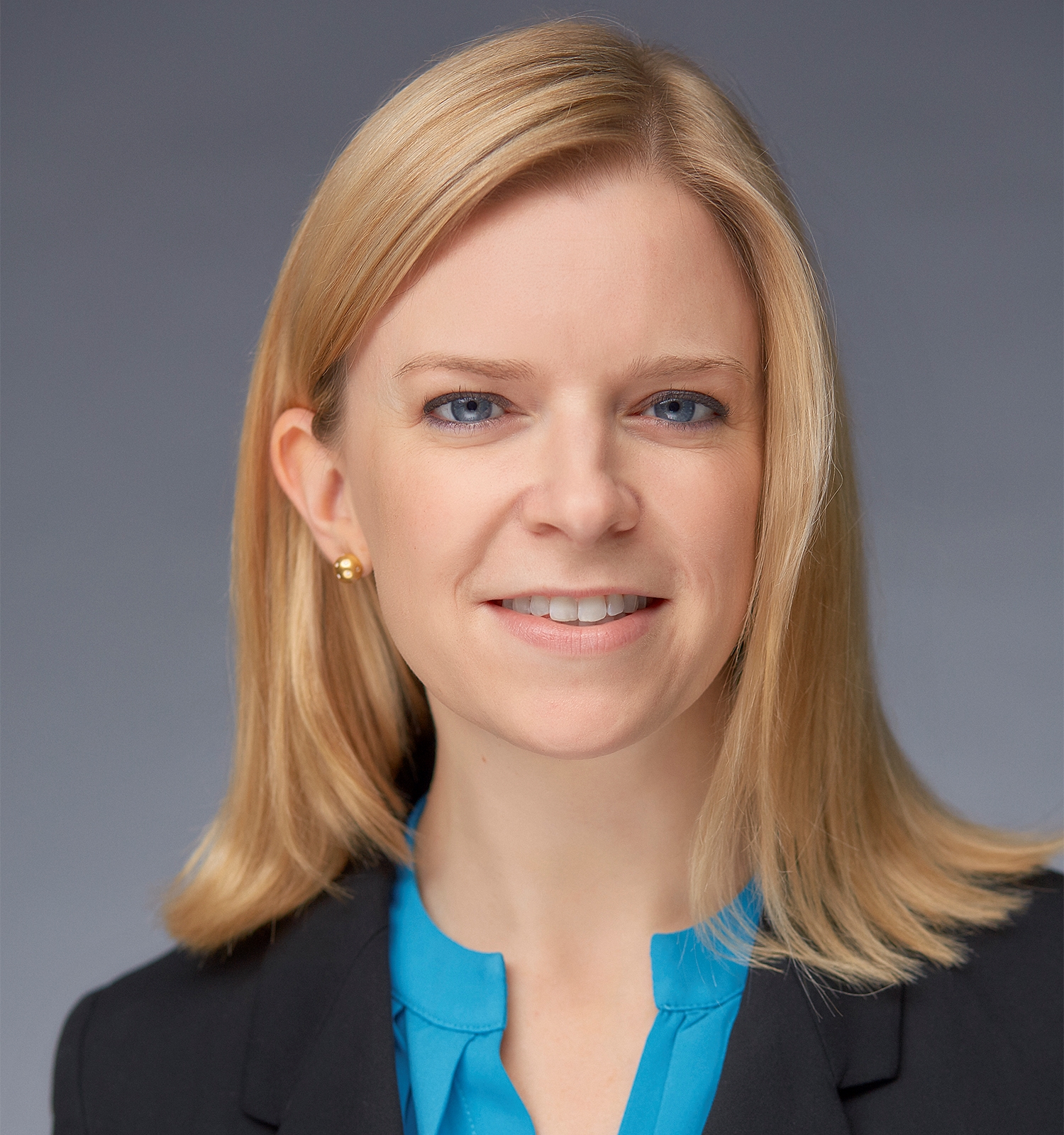 WHITNEY DOWDY | Attorney
As a shareholder in the Memphis office of Baker Donelson, Whitney advises higher education institutions on matters related to Title IX. Specifically, she serves as a Title IX investigator and provides training on Title IX investigations for higher education institutions. Whitney also has extensive experience representing clients in employment matters before the Equal Employment Opportunity Commission, the Department of Labor, state agencies, and in various state and federal courts. Her work for employers includes drafting employee handbooks and policies, training supervisors and managers on the implementation of these policies and providing guidance and advice on current employment-related legislation and agency initiatives. Whitney has successfully defended employers against employee claims and audits by the Equal Employment Opportunity Commission, the Department of Labor's Wage and Hour Division, the Occupational Safety & Health Administration, the Office of Federal Contract Compliance Programs, and various other state and federal agencies. She previously served as Law Clerk to The Honorable Karl S. Forester, U.S. District Court Judge for the Eastern District of Kentucky.
Do you have questions about Title IX in Motion or any other trainings?
Email or schedule a meeting with our Director of Training to learn more!