Independent Decision-maker & informal resolution facilitator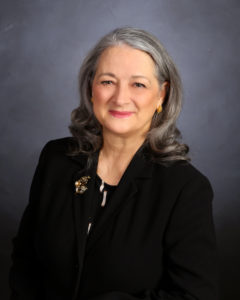 C.J. Larkin has over 30 years of experience as a mediator, facilitator, educator and trainer. She has mediated over 750 cases in the areas of employment, education, family, attorney-client, small business, non-profit and public/civil rights disputes. In addition to serving on the USA&M Mediator panel, C.J. is a partner at Dispute Resolution Professionals, LLC, in Denver, CO. She mediates Landlord Tenant cases in St. Louis County and is a contract mediator for the Colorado Office of Dispute Resolution and the Colorado Department of Education. C.J. serves as a member on the Panel on Neutrals for the U.S. District Court for the Eastern District of Missouri. 
C.J. was a Professor of the Practice at the University of Denver, Sturm College of Law teaching negotiation, mediation and arbitration classes. She previously served on the faculty at Washington University School of Law in St. Louis as senior lecturer and Administrative Director of the Negotiation and Dispute Resolution Program. While at Washington University, she co-mediated a two-year U.S. Department of Justice, Community Relations Service process in Kirkwood, Missouri after a tragic shooting at Kirkwood's City Hall. C.J. served as committee chair, mediator and trainer for the Missouri Bar's Complaint Resolution Program. She has mediated numerous disputes for the Better Business Bureaus in St. Louis and Denver.
Prior to becoming a full-time mediator, C.J. practiced law in the areas of insurance defense, criminal defense, appellate law, and banking. She was the executive director of two non-profits in St. Louis. C.J. has been a frequent trainer for the Brown School of Social Work of Washington University, University of Missouri-School of Law, Missouri State University, the American Bar Association, and the Missouri and Colorado Bar Associations.
USA&M Advanced Mediation Training (2021)
Sexual Violence and LGBTQ Communities Training, RAINN
Special Education IEP Facilitations, Colorado Department of Education and Pingora Consulting, LLC (2016)
Special Education Mediation, Missouri Department of elementary and Secondary Education and University of Missouri School of Law (1995)
Title IX & Beyond, Title IX Solutions, LLC
Trauma-Informed Interview Techniques, Thomas Tremblay
M.A. in Political Science and Public Policy and Chancellor's Certificate in Dispute Resolution, University of Missouri-St. Louis, 1995
J.D., University of Missouri-Columbia, 1983
B.A. in Philosophy and Music, Millsaps College, Jackson, Mississippi, 1979
Professional Associations
Colorado Bar Association, ADR Section, Executive Council Member and Legislative Committee, Chair
Colorado Justice Institute and Office of Dispute Resolution, Drafting and Reviewing Committee Member
Mediation Guide for Colorado Courts, 2018-2019
Mediators Beyond Borders, Founding Board Member, 2006-2009
Missouri Bar Alternative Dispute Resolution Committee, Member
State of Colorado Bar Association, Paton Member
State of Missouri Bar Association
Level I: Title IX Decision-Maker Training, Drafting the Determination Regarding Responsibility (2023)
The Road Less Traveled: Using Restorative Justice to Achieve a Resolution (August 2022), Co-Presenter for Title IX in Motion, Title IX Solutions, LLC
K-12 Decision-Maker Training: Facilitating the Decision-Making Process (March 2022), Title IX Solutions, LLC