ASSISTING TITLE IX PROFESSIONALS WITH
POLICIES, PROCEDURES & IMPLEMENTATION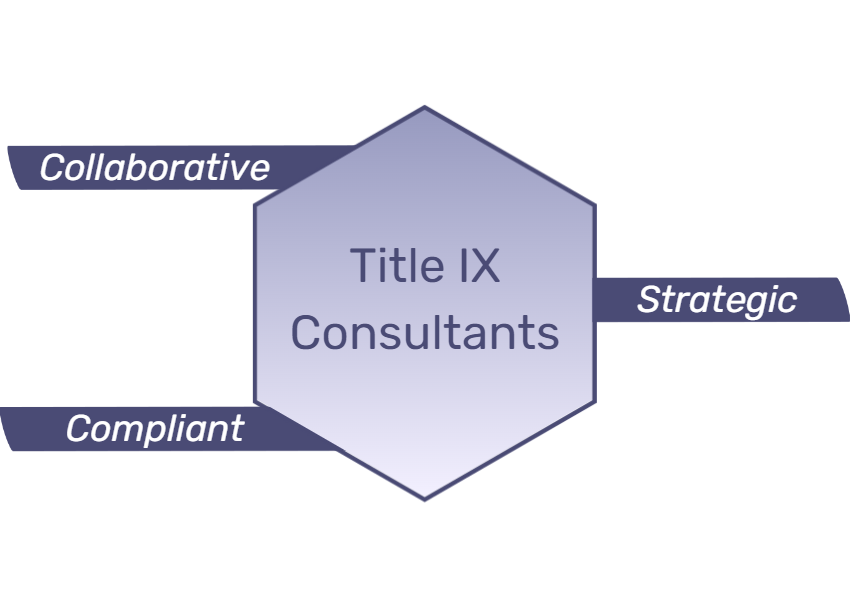 How can our Consultants work with your institution?
Our Title IX Solutions Consultants are available to support the Title IX coordinator or school administrators on a variety of general or case-specific issues.
When a school becomes aware of an alleged incident of sexual harassment, our Consultants are available to discuss and evaluate the allegations with the Title IX Coordinators, explain the Title IX process, or strategize next steps for the school. If then it proceeds to the formal grievance process, Consultants may also advise and coordinate on the next steps in the Title IX process.
Our Consultants are also available to draft internal templates for the Title IX process, such as the Notice of Allegations, invitation to investigative interview, Notice of Hearing, etc.
Title IX Solutions Consultants generally assist in the facilitation of a consistent, transparent, and fair Title IX grievance process.
Why choose our Consultants?
Title IX Solutions Consultants are experts in the field and have worked in Title IX for several years. Consultants consist of former Title IX Coordinators, attorneys, and policy specialists. Along with their deep understanding of the Federal Regulations, their diverse experiences as Title IX practitioners allows them to provide thorough and nuanced consulting services to institutions who need support.