Custom One or Two-Day Training Programs
Virtual or In-Person (live) Trainings for Your Institution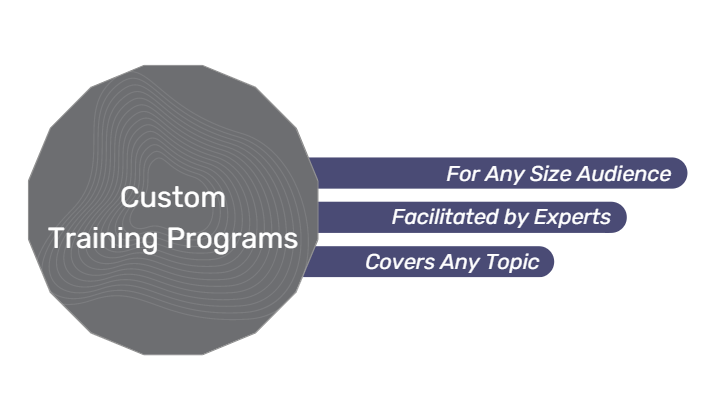 Interested in a Virtual or In-Person Training?
Let's get started! TIXS is excited to work with your institution to understand its unique educational needs to develop and deliver applicable and engaging trainings. We are dedicated to effectively and thoroughly educating Title IX teams with skills-based content and further developing these teams into confident practitioners.
To date, we have presented on a wide variety of topics including a deep dive into the definition of sexual harassment under Title IX, investigation and interview skills, the roles of advisors and decision-makers, emergency removal, restorative justice, the impact of trauma, and more.
Trainings may be facilitated live virtually or in-person! Your custom training program could range from one-hour roundtables with our experts to two-day multi-speaker events.
Still Can't Find What You're Looking For?
Please contact us via email if you have any questions or suggestions for other Title IX Training opportunities!
Also, be sure to check out our periodic national live trainings!