independent decision-maker & informal resolution facilitator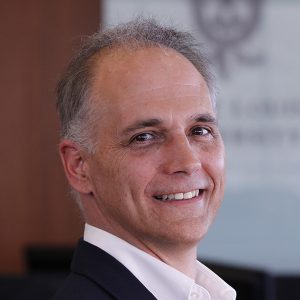 Jim Reeves has been a mediator for over 30 years. He mediates business and legal disputes involving employment and workplace, general tort liability, medical malpractice, products liability, condemnation, family business issues, partnership disputes, and general business and commercial disputes. Jim also has expertise convening multi-party processes to resolve legal, organizational, community, and public policy disputes. Jim was a litigation attorney for over 20 years and has operated his own firm providing mediation, facilitation, and conflict management services to individuals, businesses, and not-for-profit organizations. He has also held executive management positions in corporate and small business environments. He is a Lecturer in Law at Washington University in St. Louis where he teaches several ADR courses, including Mediation Theory & Practice, and Multi-Party and Public Policy Dispute Resolution. He was also an adjunct professor of law at St. Louis University where he taught Civil Practice and Negotiation. He is licensed to practice law in Missouri, Illinois, and Colorado.
Continuum of Sexual Misconduct, Implicit Biases, and Equitable Responses; Rape, Abuse & Incest National Network (RAINN)
Sexual Violence and LGBTQ Communities Training, RAINN
Title IX & Beyond, Title IX Solutions, LLC
Trauma-Informed Interview Techniques, Thomas Tremblay
Advanced Mediation Training, United States Arbitration & Mediation (USA&M), 2005
Training in Conflict Management Systems Design, CDR Associates, 1995
Mediation Training, CDR Associates, 1991
L.L.M. (Master of Laws), University of Missouri-Columbia, 2004

Focused on conflict resolution and organizational leadership and change

J.D., St. Louis University, 1984
B.S., University of Central Missouri, 1980
Professional Associations
Missouri Bar ADR Committee, Member and Former Chair
Bar Association of Metropolitan St. Louis ADR Committee, Former Chair
Association of Missouri Mediators, Former President
Human Resource Management Association
Louis Organization Development Network
Jim has served on the mediation panels of United States Arbitration & Mediation, the Equal Employment Opportunity Commission, the United States Veterans Administration, the National Archives and Records Administration, the Missouri Department of Elementary and Secondary Education, St. Louis Volunteer Lawyers and Accountants for the Arts, and various federal and state courts. He is also a volunteer facilitator in the Victim-Offender Dialogue Program in the St. Louis County (Missouri) Family Court, Juvenile Division.
His speaking engagements also include:
Level I: Title IX Decision-Maker Training, Conducting a Title IX Hearing (2023)
Stepping Up: Becoming an Effective Advisor, Informal Resolution Processes Expert Analysis (2022)
The Road Less Traveled: Using Restorative Justice to Achieve a Resolution (August 2022), Co-Presenter for Title IX Solutions, LLC's Virtual Conference: Title IX in Motion
Adopting a Restorative Justice Mindset (August 2021)
Title IX Advisor Course: Preparing for Informal Resolution (March 2021)
Title IX & Beyond: Informal Resolutions (August 2020)