Karen Tokarz, J.D., L.L.M.
informal resolution facilitator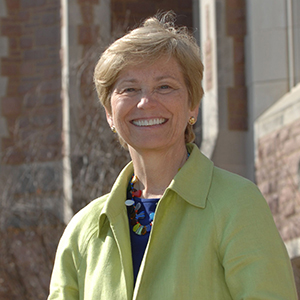 Professor of law at the Washington University School of Law since 1987, Karen Tokarz is an internationally recognized expert in mediation, dispute resolution, civil rights, and clinical legal education. In 2008, she was named the Inaugural Charles Nagel Professor of Public Interest Law & Policy at the law school.
Director of the law school's Negotiation & Dispute Resolution Program, Professor Tokarz has been named to Best Lawyers in America in the field of Mediation every year since 2010. In fall 2019, she was inducted as a Distinguished Fellow in the International Academy of Mediators. She currently serves as director of the law school's Civil Rights & Mediation Clinic, and founder and president of the St. Louis Mediation Project, which provides free mediation services in the courts and the community. She has mediated over 700 cases, including over 30 Title IX cases, over the past 25 years.
Professor Tokarz has received several teaching and client advocacy awards, including Washington University's Distinguished Faculty Award at Founders Day 2005, the Student Bar Association Experiential Professor of the Year, and the Black Law Student Association Instructor of the Year.
Title IX & Beyond, Title IX Solutions, LLC
Trauma-Informed Interview Techniques, Thomas Tremblay
L.L.M., University of California, Berkely, 1985
J.D., Saint Louis University, 1976
B.A. in Social and Behavioral Science, Webster University in St. Louis, 1970
Professional Associations
Ferguson Commission Municipal Courts & Governance Working Group
Missouri Supreme Court Commission on Racial & Ethnic Fairness
Advisory Committee for the National Center for State Courts National Task Force on Fines, Fees, and Bail Practices, Member