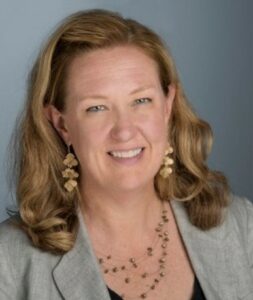 Kathryn's distinguished career started as an Enforcement Representative at the NCAA national office, where she began her journey of over 20 years in intercollegiate athletics. She then specialized in gender equity and Title IX, committed to fostering inclusivity and addressing issues of sex-based misconduct within educational institutions. Kathryn has conducted thorough investigations into cases involving students, faculty, and staff, ensuring a fair and equitable resolution process. Her expertise extends to advisory roles, where she has provided valuable guidance to stakeholders navigating complex Title IX issues.
Most recently as a campus Title IX Coordinator, Kathryn has managed responses to allegations of sex-based misconduct. She has worked collaboratively with diverse campus partners to effect meaningful policy revisions and procedural enhancements in alignment with the Department of Education's 2020 mandates. Her influence extends beyond her immediate campus, as she was appointed to the Illinois Governor's Task Force on Campus Sexual Misconduct Climate Surveys in 2022.
She has written, updated and presented on institutional and federal Title IX policy to multiple audiences including faculty, staff, coaches, tutors, and students; including incoming international students and law students; student-athletes, and student employees.
Title IX Institutional Team policy training including Bias, Stereotyping, Conflict of Interest, Trauma; Husch Blackwell
Harassment and Discrimination Prevention Training for Agencies of the Illinois Governor
Decoding Digital Abuse, Safe Colleges
Sexual Harassment Prevention and Bystander Training for Employees, DePaul University
Title IX & Beyond, Title IX Solutions, LLC
Mental Health First Aid
Committing to Diversity, Equity and Inclusion (DEI), DePaul University
B.A., Mundelein College

J.D., Marquette University Law School
Professional Associations
Designing a Preemptive and Multifaceted Approach to Sexual Assault Abroad, NAFSA Region V Conference (2022)