Independent informal resolution facilitator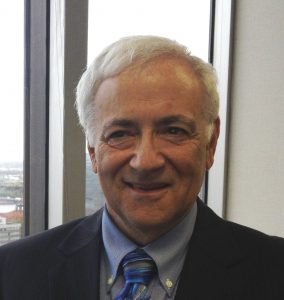 Michael (Mike) Geigerman is the Managing Director of USA&M (United States Arbitration & Mediation) and has mediated over 4,400 mediations since 1986. His vast experience ranges from abuse to wrongful termination, as well as serious personal injury (involving numerous seven and eight figure settlements), professional malpractice, clergy and school abuse, police brutality, employment discrimination (racial, sex, age and ADA), multi-cultural conflicts and first amendment claims. Mike is also called upon to serve as an arbitrator in difficult cases.
He serves as a qualified neutral for the U.S. District Court, Eastern District of Missouri. He has been an Adjunct Professor at Washington University School of Law since 2000. Mike has been selected as a Best Lawyer in America (in mediation) since 2007, a Missouri Super Attorney (in mediation) since 2000, and was voted the Best Mediator in Missouri in 2008; Best Arbitrator/Mediator in 2009 and the best Mediator in St. Louis in 2017.
Prior to entering private practice, he served as Associate General Counsel for Illinois Federal Savings & Loan. From 1973-1997, Mike engaged in the general practice of law in St. Louis, Missouri. Mike is licensed to practice law in Missouri and Illinois.
Continuum of Sexual Misconduct, Implicit Biases, and Equitable Responses; Rape, Abuse & Incest National Network (RAINN)
Sexual Violence and LGBTQ Communities Training, RAINN
Title IX & Beyond, Title IX Solutions, LLC
Trauma-Informed Interview Techniques, Thomas Tremblay
J.D., University of Oklahoma, 1971
B.A., University of Wisconsin, 1968
Professional Associations
The Bar Association of Metropolitan St. Louis, Former ADR Committee Chair and Former Fee Dispute Chair
Congregation Shaare Emeth, Former President
International Academy of Mediators, Distinguished Fellow
International Institute for Conflict Prevention & Resolution, CPR Panel Member
The Missouri Bar, Former Co-Chair of the Committee on alternative Dispute Resolution
Missouri Supreme Court ADR Commission, Member
National Academy of Distinguished Neutrals
United States District Court, E.D. MO Advisory Committee on ADR, Member
Mike has been a presenter, trainer and attendee to over 100 seminars and mediation trainings since 1986. This includes programs sponsored by Pepperdine University School of Law, the International Academy of Mediators, Washington University School of Law, The Missouri Bar, Bar Association of Metropolitan St. Louis, as well as USA&M, the American College of E-Neutrals and the United States District Court for the Eastern District of Missouri. Additional speaking engagements include:
Title IX & Beyond: Informal Resolutions (August 2020), Title IX Solutions, LLC