Independent Decision-maker/Hearing officer & informal resolution facilitator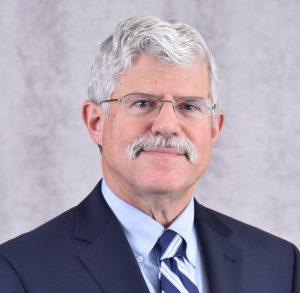 Robert (Rob) Litz is an experienced civil trial lawyer, arbitrator, mediator, civil service hearing officer and President of USA&M (United States Arbitration & Mediation). He has arbitrated and mediated cases involving employment, including sex, age, sexual orientation and race discrimination, as well as breach of contract, real estate, partnership dissolution, personal injury, loan defaults, general corporate, securities, environmental, products liability and computer contract matters.
Rob served as an adjunct Professor of Law at Washington University teaching arbitration and mediation courses between 2005 and 2018 and has authored publications in numerous periodicals, including the Missouri Bar Journal, the St. Louis Bar Journal, the Missouri Business Law Quarterly, and the Missouri Bar "Litigation Settlements" deskbook ADR chapter. He has served as faculty for numerous ADR training programs and seminars, including the Practicing Law Institute (New York, NY), the Bar Association of Metropolitan St. Louis, Washington University, The Missouri Bar, University of Missouri-Kansas City, and ADR Super Conferences (Washington D.C. and New York, NY). He is admitted to the Missouri Bar (1981); U.S. District Court Eastern District of Missouri (1981); 8th Circuit Court of Appeals (1981); and 11th Circuit Court of Appeals (1989).
Continuum of Sexual Misconduct, Implicit Biases, and Equitable Responses; Rape, Abuse & Incest National Network (RAINN)
Sexual Violence and LGBTQ Communities Training, RAINN
Title IX & Beyond, Title IX Solutions, LLC
Trauma-Informed Interview Techniques, Thomas Tremblay
American College of E-Neutrals Electronic Discovery E-Neutral Training, 2011
Washington University Civil Mediator Training, 2005
USA&M Advanced Mediator Training, 2005
NASD Arbitrator Training, 2005
AAA Annual Arbitrator Updates, 2002-2005
AAA Arbitrator II Training, 2002
AAA Commercial Arbitrator Training, 1999
AAA Arbitrator and Mediator Training, 1993
J.D., University of Missouri- Kansas City, 1981
B.A., Drake University, with honors, 1979
Professional Associations
United States Arbitration & Mediation, President
Informal Resolution of Title IX Complaints: Mediation & Arbitration (June 2020, June 2021), Title IX Solutions, LLC
Title IX & Beyond: Informal Resolutions (August 2020), Title IX Solutions, LLC