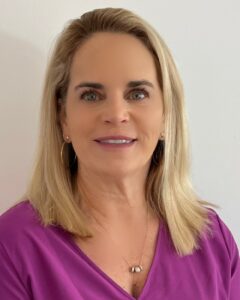 Susanna Murphy began her work as an independent Title IX advisor and investigator after 20 years of
legal experience, first as a trial attorney and then as an investigator, in the criminal justice system.
Susanna has served as an advisor for both complainants and respondents and as an independent
investigator. She has also testified as an expert witness on Title IX investigations. Susanna has provided
comprehensive Title IX training on behalf of Title IX Solutions for institutions across the United States
and provided sexual misconduct prevention programming to private secondary schools and
organizations. Throughout her career, Susanna has made respect, discretion, and objectivity as her top
priorities in every Title IX case. She is mindful of the sensitive nature of these kinds of allegations and is
skilled at making parties and witnesses as comfortable as possible while discussing topics of a very
personal and sensitive nature.
Civil Rights Investigator Four: Advanced Interviewing Skills and Strategies, ATIXA
Civil Rights Investigator Four: Advanced Interviewing Skills and Strategies, TNG
Title IX Advisor, TNG
Title IX Hearing Advisor, TNG
Sexual Violence and LGBTQ Communities Training; Rape, Abuse & Incest National Network (RAINN)
J.D., University of Maryland Francis King Carey School of Law, 1993
B.A. in Political Science of Government, Swarthmore College, 1990
B.A. in International Relations and Affairs, Swarthmore College, 1990
Professional Associations
Maryland State Bar Association
Massachusetts State Bar Association
Susanna has lectured and critiqued at Massachusetts Continuing Legal Education on a variety of topics, including presenting at the "Trying Sex Offense Cases" Program on the topic of Investigating Sexual Assault Cases.
Her speaking engagements also include:
Level I: Title IX Decision-Maker Training, Investigation Report and File (2023)
Level I: Title IX Investigator Training, Investigation Report Writing (2022)
Stepping Up: Becoming an Effective Advisor, FAQ with Professional Advisors (2022)
Title IX in Motion, Uncharted Territory: Navigating Live Hearings (August 2022)
6-hour and 4-hour Title IX Investigator Trainings: Role of a Title IX Investigator, Investigation Planning, Interviewing – Rapport Building & Information Gathering, Investigative Report Writing (March 2022), Title IX Solutions, LLC
6-hour Title IX Advisor Training: Introduction to the Title IX Grievance Process, Role of the Title IX Advisor, Hearing & Cross-examination Preparation (March 2022), Title IX Solutions, LLC
Investigative Report Writing for Secondary Schools (January 2022), Title IX Solutions, LLC
Investigative Report Writing (November 2021), Title IX Solutions, LLC
Title IX Advisor Course: FAQs (March 2021), Title IX Solutions, LLC