founding member, director of investigations & forensic consultant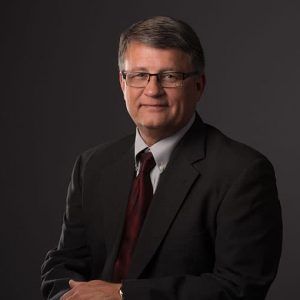 Thomas (Tom) Denton is a Founding Member of TIXS and Tactical 97 Group, LLC. He is a retired Chief of Police and career law enforcement officer with over 31 years of public service with municipal, state, and federal law enforcement agencies. In 2005, he founded Tactical Investigations, LLC and has been a licensed private detective for over 17 years. Tom has extensive experience investigating child sexual assaults and Title IX violations, including an investigation at  a top-tier midwestern university which involved hazing incidents, sexual harassment, and an alcohol fatality as well as a high-profile investigation into the gang rape of a student at a private nationally-ranked university.
Tom was a sworn Special Federal Officer with an F.B.I. Violent Crimes Task Force in the Southern District of Illinois. He specialized in electronic surveillance and suspect interviews. Tom investigated organized criminal enterprises concentrating on large scale drug trafficking, weapons, and gang violence. He is also a training instructor for TIXS, specializing in investigation skills and interview techniques. In addition to leading virtual training programs for national audiences and client institutions, Tom was invited to Ecuador in 2019 to lead training events for investigators and responsible employees at Universidad San Francisco de Quito.
Certified Title IX Investigator
Civil Rights Investigator – Level One, ATIXA
Continuum of Sexual Misconduct, Implicit Biases, and Equitable Responses; Rape, Abuse & Incest National Network (RAINN)
Forensic Child Interviewing, International Association of Chiefs of Police (IACP)
Intersection of LGBTQ+ Communities and Sexual Violence, RAINN
Sexual Violence and LGBTQ Communities Training, RAINN
Specialized Training in Forensic Child Interviewing and State-of-the-Art Trauma Informed Interviewing Techniques
Title IX & Beyond, Title IX Solutions, LLC
Trauma-Informed Interview Techniques, Thomas Tremblay)
Violence Against Women Act (VAWA)
B.S., Criminal Justice, Southern Illinois University
Professional Associations
Association of Title IX Administrators, Member
International Intelligence Network
Illinois and International Association of Chiefs of Police, Life Member
Illinois Association of Professional Process Servers, President
Associated Detectives and Security Agencies of Illinois (Central Chapter), Vice President
National Association of Professional Process Servers, Member
National Council of Investigation and Security Services, Member
Aligning Response: Building Partnerships Between Title IX Administrators and Campus Police (April 2023), Co-Presenter for the End Violence Against Women International (EVAWI) 2023 Annual Conference
Level I – Title IX Investigator Training – Investigative Interviews and Sample Interviews (2022)
A Return to In-Person Interviews: A Conversation with TIXS Investigators, Co-Presenter for Title IX Solutions, LLC's Summer Webinar Series (2022)
Tips for Conducting Virtual Title IX Interviews (March 2020), Title IX Solutions, LLC
Top 5 Tips for Complying with Title IX in 2021 – A Webinar for K-12 Practitioners (April 2021), Title IX Solutions, LLC
Title IX & Beyond: Title IX Investigation Procedures & Best Practices, Strategies for Establishing Rapport & Optimizing Interviews (August 2020), Co-Presenter for Virtual Conference Title IX & Beyond, Title IX Solutions, LLC
Investigation Planning & Interview Strategies (October 2021), Title IX Solutions, LLC
Investigation Planning & Design (June 2021), Co-Presenter, Title IX Solutions, LLC
Strategies for Establishing Rapport & Optimizing Interviews (June 2021, November 2021, January 2022), Title IX Solutions, LLC