Overview of the Title IX Regulations for Investigators
Online & Self-Paced Training
Title IX Investigators must have a solid understanding of the Title IX regulations as well as the Investigator's role in the grievance process. During this 75-minute training, you'll explore the 2020 Title IX regulations and learn in-depth practical considerations for Title IX Investigators. Whether you are a new investigator building your foundational knowledge of Title IX or an experienced investigator looking to reinforce your understanding of the regulations, this training will be useful for you.
75 Minutes of Training Content
30 Pages of Downloadable Materials
Certificate upon Completion
What You'll Learn
The definition of sexual harassment under Title IX
The stages of a Title IX investigation
The key elements of the Title IX grievance process, including reporting, investigations, and hearings
Evidentiary rules and issues of relevance
Practical tips for Title IX investigators to keep in mind throughout an investigation
Who should take this training? 
New investigators looking to gain a foundational understanding of the Title IX Regulations
Experienced investigators who wish to refresh their knowledge of Title IX
Training Format
Upon purchase you will receive access to the TIXS online course platform where you can view the 75-minute training and download the accompanying program materials. All viewers will receive a certificate upon completion of the training plus instructions for posting the training materials on institutional websites, in accordance with Title IX. 
Price
$75 per person for one year of access
Gain a solid understanding of the Title IX regulations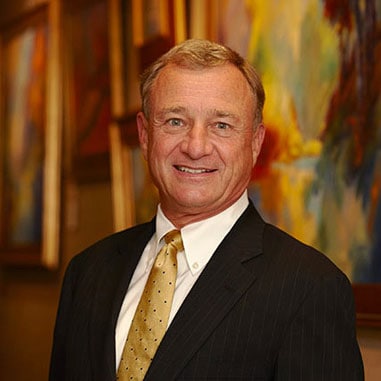 Patrick Mathis, JD LLM MBA
Co-Founder & Managing Member, Title IX Solutions, LLC
Patrick B. Mathis is the Co-Founder & Managing Member at Title IX Solutions, LLC as well as a founding shareholder of Mathis, Marifian & Richter, Ltd. (MM&R), a law firm based in Southern Illinois and St. Louis, Missouri.
With over 30 years of legal experience, Pat has an extensive background in providing legal counsel related to business mergers, sales and acquisitions, shareholder litigation, trusts and wills, probate, federal and state tax audits and appeals, Tax Court litigation, and criminal tax defense. He has written several definitive articles on various aspects of each area.
As Managing Member of Title IX Solutions, LLC ("TIXS"), Pat brings his extensive legal experience to TIXS clients and investigators. Having advised clients on a wide variety of legal issues, he has a developed awareness of the broad implications of incidents which may affect complainants, respondents, and educational institutions. With that understanding, he is able to work with colleges, Title IX Coordinators, school counsel, and TIXS investigators to develop a comprehensive understanding and approach to addressing the issues which arise in incidents of alleged sexual assaults to ensure prompt and equitable resolutions.
Pat also coordinates the training of Title IX Solutions investigators regarding the legal aspects of Title IX, DOE guidelines, state law issues, and related areas.
Pat has conducted numerous seminars and educational programs for IICLE and the American, Illinois State and Metropolitan St. Louis Bar Associations. Pat has been named to Illinois' Leading Lawyers and Illinois Super Lawyers for several consecutive years, as well as to Who's Who in American Law. He is also a member of the Board of Trustees at Illinois College in Jacksonville, Illinois.
Education: Washington University in St. Louis – LL.M. in Taxation 1979, J.D. 1978, M.B.A. 1978; Saint Louis University – B.A. in Chemistry 1973
Do you have questions about our Title IX Training Options?
Email or schedule a meeting with Executive Director Adrienne Mathis to learn more!